Many of you have discovered through trial and error that our website (www.soap4squares.com) now directs you here, to our blog, instead of to our product site!  After nearly a year of running multiple outlets for our soapy creations, we decided it was best for our customers and our business to consolidate!
All of our soapy products are still available online and are now even more accessible to you!  We will now only sell our soapy wonders online through our Etsy store.  However, all of the updates on what is curing, being created, given away, etc, you can still find here in the blog!  (In addition to some super fun recipes, crafts, etc!)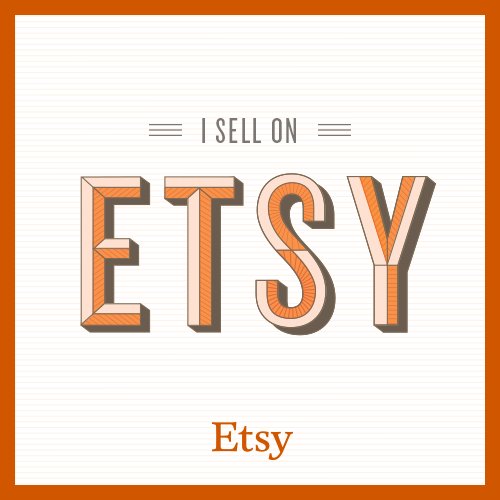 There are so many benefits to this switch!  And we think you'll love them as much as we do!
1. In our Etsy store, we can offer products in multiples for discounts!  That's right, buy more = save more!!  No coupon codes or special dates for bigger orders.  Just find a listing for 3 or 6 (or even a sampler pack!) and get the whole lot for less!
2. Our coupon codes are still available though, and are now easier to find!  Previously, you would need to stalk our Facebook page to get a good deal or special offer.  No more!  Now, you can see what we are offering as soon as you open our Etsy store page!  % off, $ off minimum purchase, free shipping, etc.  It's all listed and easy to find in the store header on our front page!
3. You can see what is in stock!  In our old set up, our website would "time out" if you tried to purchase more than we had immediately on hand.  Now, there is no guessing!  The number available is listed on the product description!
4. Cheaper shipping!  In this store, we can offer our shipping prices by the item, and shipping is less per item when you buy more than one!
5. Without having to maintain a website, we can spend more time making amazing soap and we can charge you less in the future!!  Less overhead = cheaper soap!   (Hence bulk discounts and steeper coupon codes! yay!!)
So, we want you to know, we're still committed to keeping bath time anything but square!  Click the "Shop" tab on the top of this blog to zip on over to our Etsy store!  And follow us here on the blog or on our Facebook Fan Page for product updates, giveaways and more!
Thank you for being a Soap4Squares customer!  You rock!
*Update 4/3/13* Thank you for your emails!  To clarify, we will still be active in our local famers markets, art shows, and craft fairs!  If you're a local Arizonian, you can still get our produts at these events!  We have only consolidated our online sales.  Again, thanks guys!  You rock!